If you're in any kind of role where you regularly have important conversations with people that you don't know very well, we created a way to get personalized, situation-specific insights.
It's called the Conversation Coach, and you can find it in the dashboard profilesand the Chrome extension.
With the coach, you can select the type of conversation (meeting, call, or email), and then the purpose of the conversation (we have 12 scenarios right now, including: negotiate, discuss pricing, make a good impression, and resolve conflict).
When you select a scenario, you'll get a cheat sheet for the conversation, which looks like this: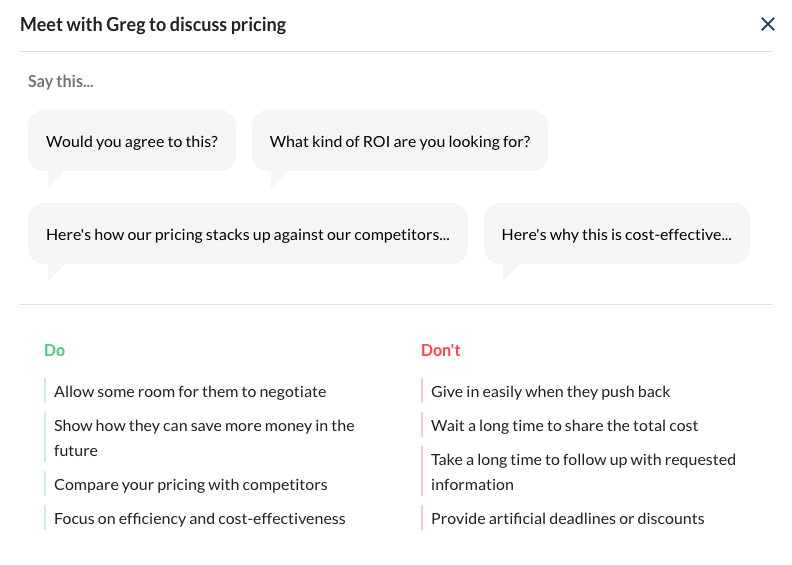 If you select email, you'll get a template for writing the message effectively, as well as key phrases to use: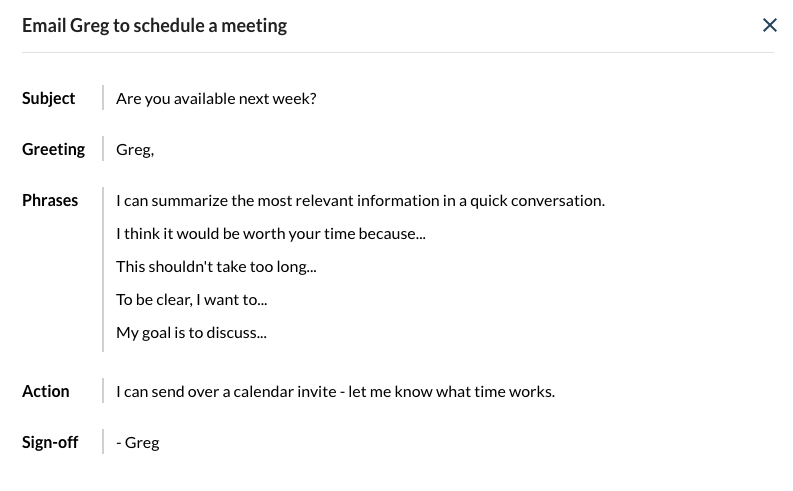 Some of the scenarios are premium, but everyone can use the Conversation Coach for free with their coworkers and connections.
Give it a try, and please let us know if there are scenarios we should add.